Launch of The Kebble Collusion by Barry Sergeant at The Local Grill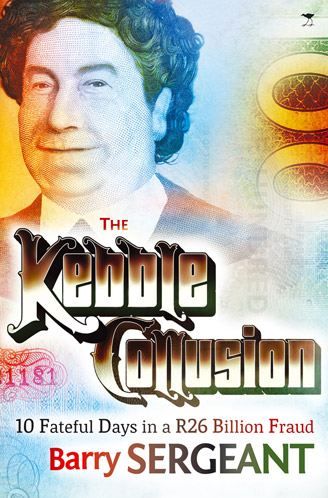 Jacana Media and The Local Grill are delighted to invite you to the launch of Barry Sergeant's new book, which unravels one of the world's biggest cover ups, The Kebble Collusion: 10 Fateful Days in a R26 Billion Fraud.
Enjoy a 3-course meal of The Local Grill's famous food at R225 per person while the author and Carte Blanche's Susan Comrie discuss "following the money".
See you there!
Event Details
Date: Tuesday, 27 November 2012
Time: 7:30 PM
Venue: The Local Grill,
40 7th Avenue
Parktown North | Map
Guest Speaker: Susan Comrie
Tickets: R225 per person includes a 3-course meal
RSVP: rsvp@jacana.co.za, 011 628 3200
Book Details