Opening of Exhibition The Forgotten People: Banishment under Apartheid at Old Fort Mess Hall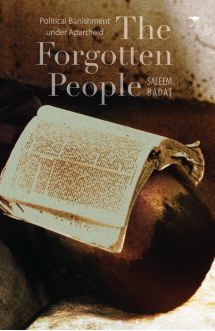 On 24th January 2013 Constitution Hill invites the media and the public to the launch of "The Forgotten People: Banishment under Apartheid – A text and photographic exhibition," based on the book by Dr Saleem Badat of Rhodes University.
The exhibition looks at political banishment in the apartheid era. Banishment has been used as form of punishment in South Africa from early colonial period. Both the Dutch and British colonial administrations banished people who challenged their authority. When the apartheid government seized power in 1948, it continued to use banishment as a way of silencing its opponents. This feature focuses on the history of banishment in South Africa. People were banished under the Native Administration Act (1927).
The exhibition will be opened by Dr Nieftagodien, a Senior Lecturer in the History Department at the University of Witwatersrand, who serves as the Deputy Chair of the History Workshop, is a member of the University Senate and serves on the board of the South African History Archives.
"The Forgotten People: Banishment under Apartheid" exhibition will run from 24 January to 11 February 2013 and on the 31st of January a walkabout through the exhibition will be arranged for history students from in and around Johannesburg to give them an opportunity to engage with some of the material they study in school and also to ask question and get clarity.
Exhibition Opening
Date: Thursday, 24 January 2013
Time: 6:00 PM for 6:30 PM
Venue: Old Fort Mess Hall
Constitution Hill
Braamfontein | Map
Guest Speaker: Dr Nieftagodien
Parking: Underground Basement Parking Level C, Joubert Street Entrance
RSVP: Fanisa Masia, f.masia@constituionhill.org.za, 011 381 3131
Book Details