Peter Alexander Views Marikana in the Context of the Working Class Movement's History in SA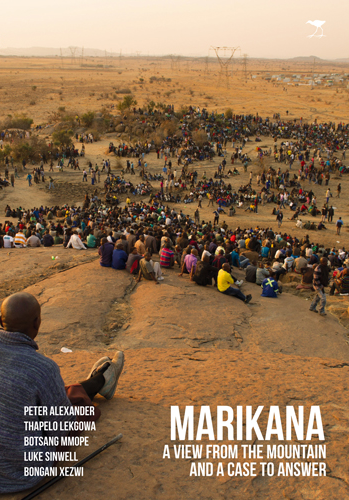 In an insightful interview with International Socialism, a quarterly journal of socialist theory, Peter Alexander, co-author of Marikana: A View from the Mountain and a Case to Answer, looks at the Marikana massacre in terms of the history of the working class movement in South Africa.
Alexander discusses the class compromise sealed in 1994, "which legitimised capitalism in South Africa". However, according to Alexander, we now see a shift in the balance of forces that the Labour Relations Act of 1994 tried to cement. Alexander speculates whether a new black trade union movement will emerge from the aftermath of Marikana, due to these shifting powers:
Peter, you are a historian of the working class movement in South Africa, so from the perspective of the history of that movement where would you place the Marikana strikes and what has developed since then?

The massacre is unique in its scale and character. In terms of the killings in a strike you have to go back to 1922 to find anything on a similar scale, and that was a much more even battle between capital and workers. 1 In terms of massacres more broadly, you have to go back to 1976 and the Soweto massacre to find anything that's bigger than what's happened in Marikana. There was a massacre of about 40 people at Boipatong in 1992, but if you assume that this particular massacre included 44 people—that is 34 people on the day and ten in the preceding week—this is even bigger than that one. So this is a massacre on a very large scale and given that it has involved a democratic government rather than an apartheid government it is very significant politically.
Book details
Marikana: A view from the mountain and a case to answer by Peter Alexander, Thapelo Lekgowa, Botsang Mmope, Luke Sinwell, Bongani Xezwi
EAN: 9781431407330
Find this book with BOOK Finder!