Daniel Plaatjie to Launch Protecting the Inheritance with Ngoako Ramatlhodi at Wits Writing Centre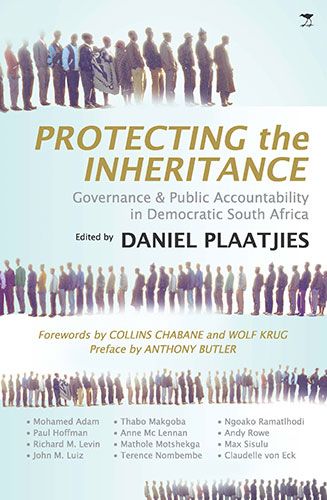 Jacana Media is pleased to invite you to enjoy an evening of stimulating conversation and critical thinking with Daniel Plaatjies, editor of Protecting the Inheritance: Governance and Public Accountability in Democratic South Africa. Plaatjie will be in discussion with Deputy Minister of Correctional Services and ANC Head of Elections, Advocate Ngoako Ramatlhodi, who will also deliver the key note address.
The event will be held on Tuesday 28 May at 6 PM for 6:30 PM at the Wits Writing Centre.
See you there!
Event Details
Book Details