Timothy Maurice Webster Presents a Self-branding Guide to Authenticity in Soul to Sole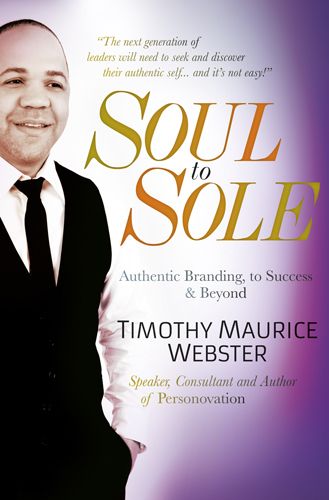 It's time we stood still and listened to this voice and heard what it has to say for the benefit of distinctively branding ourselves – introspect with the inspirational and philosophical words of Timothy Maurice Webster's Soul to Sole; the self-branding guide to authenticity.
Soul to Sole is for thinkers who desire their footsteps and their soul to move to the same beat – the belief that by asking better questions and ultimately bridging this gap, the individual leader and influencer can live more effectively and make a larger difference in his/her life and the lives of his/her community.
With this book, Webster asks this essential question: Is it possible to align the Soul to the Sole? Is there a movement away from conspicuous consumerism, towards a more holistic lifestyle where the pursuit of authenticity is desired? Should we perhaps be attempting to marry modernity, technology and a new definition of what it means to live authentically? The old definition suggests we walk barefoot, put away our phones and forgo chatting in favour of living in the spiritual moment.
About the author
Timothy Maurice Webster is a contemporary brand stylist and successful entrepreneur. He is the author of three brand leadership books and a columnist who consults and speaks at the intersection of three key leadership pillars; value formation, style manifestation and brand position. He writes a monthly column for Destiny magazine as well as a weekly column for The Star newspaper. He features on the Phat Joe Show on Metro FM, where he discusses ideas of the soul and introspection.
Book details