Two Launches for Soul to Sole: Authentic Branding, to Success & Beyond by Timothy Maurice Webster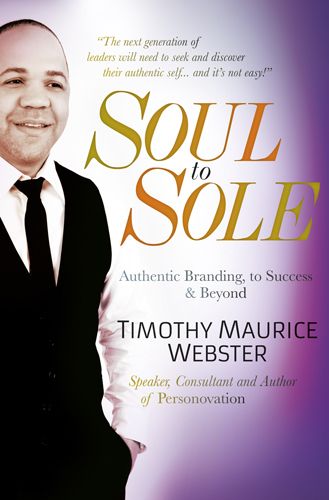 Jacana Media, Exclusive Books and Brooklyn Mall are delighted to invite you to the launches of Soul to Sole by Timothy Maurice Webster.
The first will be held on Wednesday 12 June at Exclusive Books Hyde Park and the second will be on Thursday 13 June at the Brooklyn Mall. Both events start at 6 PM for 6:30 PM.
Don't miss them!
&nbsp>
Exclusive Books Hyde Park
&nbsp>
Brooklyn Mall
Date: Thursday, 13 June 2013
Time: 6:00 PM for 6:30 PM
Venue: Brooklyn Mall
Design Square
309 Veale Street
(c/o Veale and Middle streets)
Pretoria| Map
RSVP: rsvp@jacana.co.za
Book Details