Launch of Drug Muled with Joanne Joseph and Vanessa Goosen at Novel Books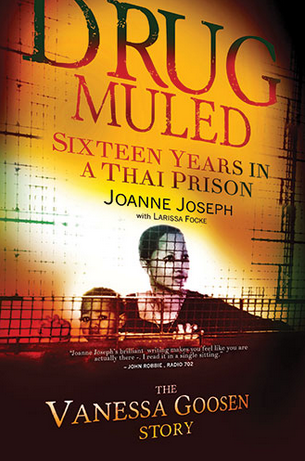 Join MFBooks Joburg, Jacana Media and Novel Books for an evening with Vanessa Goosen and Joanne Joseph as they discuss Drug Muled: Sixteen years in a Thai Prison.
The launch will take place on Monday 8 July at 6 PM for 6:30 PM.
See you there!
Event Details
Date: Monday, 08 July 2013
Time: 6:00 PM for 6:30 PM
Venue: Novel Books
Hobart Grove Shopping Centre
Corner Hobart and Grosvenor roads
Bryanston | Map
Book Details