Podcasts: Bob Hepple, Ahmed Kathrada and Kgalema Motlanthe Commemorate the Liliesleaf Raid, 50 Years On
11 July marked the 50th anniversary of the raid on Lilliesleaf farm, which resulted in the infamous Rivonia trial, where Nelson Mandela and seven other anti-apartheid struggle leaders were sentenced to life in prison. Commemorating the events of that fateful day, Talk Radio 702 spoke to Ahmed Kathrada and Bob Hepple, who were captured in the raid, as well as deputy president Kgalema Motlanthe.
Today, on Nelson Mandela's birthday, as Mandela Day is celebrated throughout the country, it is worth listening to these podcasts again.
Hepple, who has just released his memoir Young Man with a Red Tie visited the Liliesleaf museum with David O'Sullivan, remarking on how much their old hideout has changed.
Hepple recalls how, when the police arrived, they had shouted with delight: "It's Hepple isn't it? Now we have you all!" He remembers being detained and the interrogator playing Russian roulette with him as a way to break him down psychologically.
In the cells, Hepple discussed his plan to escape with Nelson Mandela and he approved it. Pretending to agree to testify against the other accused, Hepple was released, but he escaped to Bechuanaland before he could be called as witness.
Either watch the video or listen to the podcast of their discussion: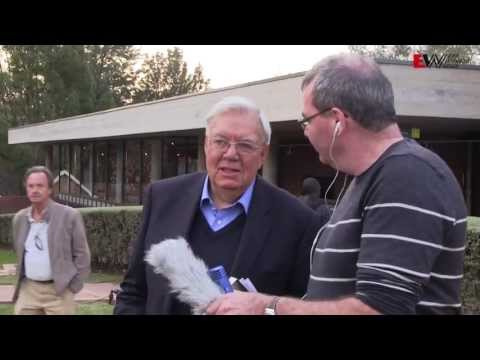 In Kathrada's interview with Redi Tlhabi he also recalls the raid and they discuss the different theories as to how they were discovered:
Jenny Crwys-Williams interviewed Motlanthe about the importance of commemorating the Liliesleaf raid and he said that we should draw inspiration from the vision that these men had for the future, for which they were "prepared to give their lives and comfort".
We should also take stock of how far we've come in achieving their vision of a nonracial democratic South Africa, Motlanthe said, and determine "whether we are still on track".
Book details
eBook options – Download now!
---