Peter Alexander: Marikana Changed the Way People Look at the ANC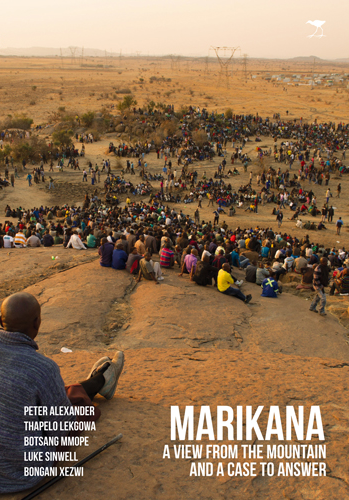 Peter Alexander, co-author of Marikana: A view from the mountain and a case to answer, spoke to Pumza Fihlani from BBC News Africa about the 34 mineworkers who were shot by the police at Lonmin's Marikana mine a year ago today.
Alexander referred to the shooting as a turning point: "It changed the mood in the country. It's making an impact in terms of the way in which people look at the ANC, a shift where they no longer see it as the party that led the struggle for liberation but now as a party that is involved in supporting the oppression of ordinary workers".
It is a year since South African police shot dead 34 striking miners at the Marikana mine, shocking the nation and the world. The BBC's Pumza Fihlani looks at how the killing has changed the country.

It is a chilly winter's day and widows Nonkululeko Ngxande, 32 and Zameka Nungu, 40 have returned to the place where their husbands breathed their last and they are shocked by what they see.
Book details
Marikana: A view from the mountain and a case to answer by Peter Alexander, Thapelo Lekgowa, Botsang Mmope, Luke Sinwell, Bongani Xezwi
EAN: 9781431407330
Find this book with BOOK Finder!