Video: Tim Noakes Chats to Bonang Matheba About Banting While Jonno Proudfoot Cooks No-carb Pasta
Professor Tim Noakes and Jonno Proudfoot recently joined Bonang Matheba and Danilo Acquisto on the Afternoon Express show to talk about their Banting diet and to share a low-carb, high-fat recipe with the viewers.
The health duo's new cookbook for children, Raising Superheroes, will soon be distributed by Jacana and is co-authored with paediatric dietitian Bridget Surtees.
Noakes told Matheba that the Banting "eureka moment" came from his own experience of losing weight on a low-carbohydrate diet, while being extremely resistant to insulin. Insulin resistance is a condition where you can't metabolise carbohydrates adequately, he explained.
In Noakes' new book, Raising Superheroes, he advocates the use of "real food" or unprocessed food for children. "Real foods are foods that have been alive until very recently," he said.
Back in the kitchen, Proudfoot showed the viewers how to prepare a No-carb Pasta using shaved Courgette (baby marrow) as an alternative to pasta. "If you can trick the mind, you can trick the body," he said.
In honour of the health theme of the day, Chef Claire also prepared Gluten-free Lemon Coconut Macaroons.
Watch the video: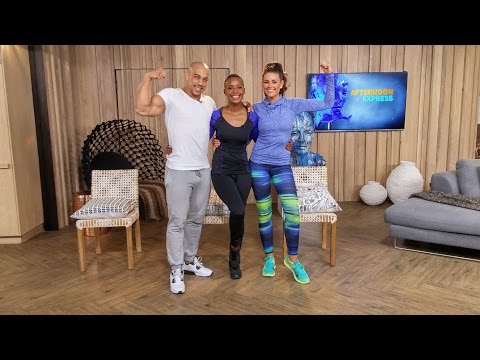 Book details